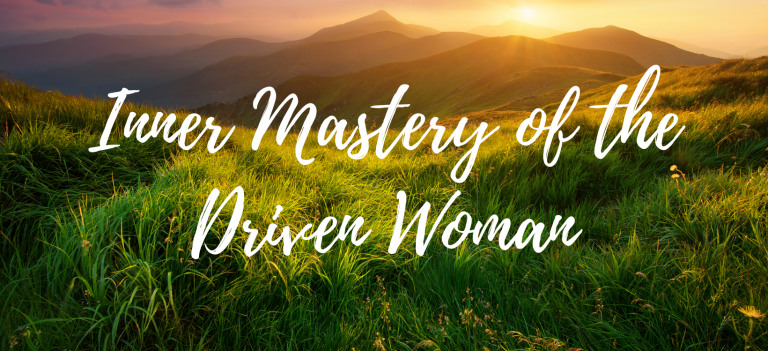 Inner Mastery of the driven woman
You weren't meant to be all work and no joy.
As ambitious women we deserve an integrated life filled with ease and flow. Sometimes life can feel overwhelming. Or we can feel we give so much to others and obligations with little for ourselves at the end of the day.
This 12-week coaching program is the gateway to freedom and peace of mind, for you to have it all, without sacrificing what matters most.
It is 100% possible to be successful and authentically happy.
Are you ready to uplevel your life?
I don't believe in the cookie-cutter approach. My coaching is tailored to your specific situation and goals. 
I will meet you where you are at, and stretch you into possibility,  but it is still your job to "do the work." That is the coach to client dynamic. 
Also I am not in the business of fixing people, because happiness is an inside job. I am a firm believer that changes sustain when you are in the driver seat, think of me as the guard rails of your transformation.
I am your biggest cheerleader and will call you forward into your greatness with loving and sometimes radical honesty. Feedback is the one thing out of my entire career and life that has transformed me from the inside out.
You didn't come this far, or go through what you have endured… to only come this far. Changes can be intimidating, I have walked this path and have tremendous empathy for your journey. 
If you are coachable, open to feedback, and committed to consistency and seeing things through once you start them, then you will soar while working with me. 
Coaching women into their power and confidence is my life's joy. It is my wish that driven and creative women may live both inspired and peaceful lives while achieving what their heart desires both personally and professionally. 
Let me be the wind beneath your wings, so you may fly high. 
"The quicker you move through the discomfort and unknown, the faster you will reach your dreams"
Leading your Life with Gratitude
My life was not always "easy." I am aware of my blessings.
Sometimes the blessings felt like curses, until I realized it's a mindset and an attitude shift!
We can access this feeling of gratitude each day if we are open to detaching from how life "should be" or what it needs to look like, and instead allow ourselves to be present for what is available to us now… in THIS moment.
I used to feel really unworthy of love and devotion. I used to feel like an impostor all the time as an entrepreneur, and in areas where I had a ton of experiences.
These things have changed in the past 2 years as I've done the work.
The work is just self-discovery, healing and integration. The pathways there are varied. The modalities are many, and I found what worked for me, and you can find what works for you too!
Things accelerated for me I stepped into the power of leading of my own life because I chose to believe I was worthy and enough.
This is leading your life. Choosing what you believe. Declaring it is so, before you see the results. Trusting in your heart and intuition rather than your head. Committing to love yourself everyday.
The work never ends.
It is the greatest commitment of my life to love my authentic self more than any of my circumstances.
Ready to step into action?
Use the calendar to the right to schedule a  a free, no-obligation breakthrough call. 
During the call you will speak with Arin focusing on a particular area to gain momentum or clarity on next steps. If during the call you feel it is a fit to continue working with Arin in her exclusive and powerful 1:1 coaching program "Inner Mastery of the Driven Woman," you may ask questions or discuss the program on the call to see if it is a mutual fit. 
Coaching is an important relationship in someone's life and a major investment. There must be a mutual feeling that it will be a successful venture, the relationship must be founded on commitment and integrity. Arin is happy to recommend other resources etc. if there is not a good fit.